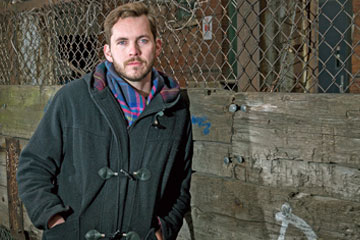 Two Toronto lawyers will be filing a complaint with the Ontario Human Rights Tribunal on behalf of families who oppose the plan by the provincial government to change sexual education in schools across the province.
Ontario Premier Doug Ford has indicated that the curriculum 'ÄĒ which was updated by the provincial Liberal government in 2015 'ÄĒ will be scrapped and by September will revert to a 1998 version of a health and physical education curriculum.¬†
The lawyers are acting on behalf of more than six families who have LGBTQ children, says lawyer Marcus McCann, and the lead applicant is an 11-year-old transgender girl whose identity is being kept anonymous. 
'ÄúThe 2015 curriculum requires teachers across the province to discuss issues such as sexual consent, gay, bisexual and lesbian sexuality, gender expression and gender identity. The exclusion of this content puts young people at risk,'ÄĚ says McCann, a lawyer with Symes Street & Millard Barristers and Solicitors in Toronto.
He says the Ontario Human Rights Code protects people from discrimination on the basis of their gender expression, gender identity and sexual orientation.
'ÄúWe'Äôre optimistic that the tribunal has the expertise to deal with this matter, and we think the jurisprudence before the tribunal, going back now almost 20 years, requires anyone who provides services to the public 'ÄĒ especially the government 'ÄĒ to do so in a way that is non-discriminatory,'ÄĚ he says.
Mika Imai, an associate at the same firm, is acting with McCann on the matter and says the lawyers will be seeking to 'Äúhave the matter heard on an expedited basis.'ÄĚ
'ÄúIt is our view that the government'Äôs decision to retreat to a 20-year-old curriculum is contrary to the Ontario Human Rights Code,'ÄĚ she said. 'ÄúThe tribunal has the power to declare that policy change of this kind is discriminatory and unlawful.'ÄĚ
Parents said the updated curriculum made students feel 'Äúsafer and more included,'ÄĚ says Imai.
'ÄúIt is disappointing to see that the government of Ontario is putting all of that at risk,'ÄĚ she says.
The lawyers said they expect they'll be filing the complaint within the next week.
'ÄúWe'Äôll be moving swiftly to get this resolved,'ÄĚ he says.
Ben Menka, a spokesperson for Minister of Education Lisa Thompson, said in a prepared statement that the province looks forward to hearing from parents in upcoming consultations on the sex-ed curriculum.
'ÄúWe have been clear that while these consultations occur, we will use the curriculum last used in 2014,'ÄĚ said the statement.
'ÄúOur commitment remains to ensure that Ontario'Äôs children are protected while their parents are respected.'ÄĚ
Editor's Note: Story updated Aug. 9, 2018 at 6:50 p.m. to include comment from Minister of Education.
First published at http://feedproxy.google.com/~r/LegalFeedsBlog/~3/10SWj22z3xA/